Our home made specials.
After more than twenty years of hard work in well known restaurant in Croatia and Germany, our whish was to challenge our wide experience by running our own restaurant. Our vision is - we want to welcome you like our friend, and our whish is that your visit in our home be pleasent and relaxing, and stays in long memory. This guides us while we carefully sort the supplies for you, or cook your meal, or create our menu.
We believe we can offer something special also for you.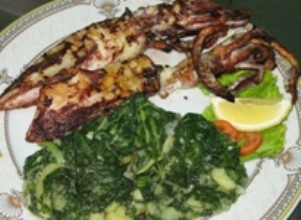 Adria calamari
The insider choos this dalmatian specialty because you cannot get it everywhere and at anytime. Adria calamari must be fished manually and it takes a lot of effort and time to bring this specialty to your plate.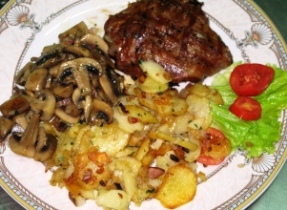 Beefsteak
Beef fillet, known as beefsteak, is the softest and most tender piece of beef meat. The secret of a perfect beefsteak is precise thermal treatment so that beefsteak stay tender and juicy. We have nemerous ways in offer, and believe that we can impress also you!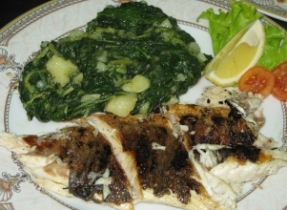 Allways fresh fish
Dalmatinian classics - grilled fish, mangel and boiled potatos, but different at our restaurant. Do you know that we carefully choose also wood for our grill?
Did you hear about fish baked in salt? This specific meal you must taste!